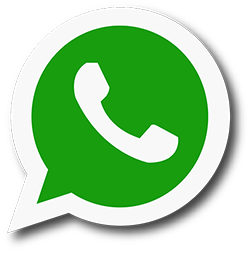 Whats App
Whats App currently boasts the highest monthly active users of 900 million and delivers over 30 billion messages a day. These are some huge numbers. So how much does it cost to make an app like What's app that many people are so fond of using? If you would like to know some more facts, read this amazing article at Forbes. Bear in mind that this is only an estimate for the development of the app. Your operational costs are going to depend on the number of users that you may have.
Budget
$ :
12,000.00 – 15,000.00
Features
Login

SMS Gateway

List

Chat Engine

User Profile

AWS Server

Admin Backend

Push Notification
Team
Project Manager
By default all projects get a project manager either full time or on a shared basis depending on the size of the project. A project like Whats App is typically treated as a medium scale project and would require a project manager on a 35% allocation.
---
Tools
We use JIRA and Confluence by Atlassian for our project management and documentation needs. All our clients gets access to this tool from us to monitor the progress on your project.
Allocation
UI/UX Designer
Our in house designers are experts in the matter. Once presented with the project documentation, specifications and product road map, they get to work in building awesome UX. The UXs are shared with the client via a share link. As and when we get a sign off on the UX, our designs would start off with the UI. This way there is no confusion for the client as well as for dev teams on the requirement. We spent years trying to perfect this model of development and has proved time and again great success for all our clients.
---
Tools
We use Adobe Photoshop, Adobe Illustrator and Sketch for UI designs and Axure for UX.
Allocation
iOS Developer
Our devs are pure nerds and are trained from the ground up, no matter what their experience. This ensures our coding standards are followed from day 1. Our devs go on repeat training month on month just to ensure that we are always upto date with all current and trending tech. After all your project is as important to us as it is to you.
---
Tools
We use Objective C and Swift to develop native iOS apps.
Allocation
Android Developer
Our mobile devs always work and train together to ensure that no matter which OS we code for our coding standards and kept the same. This in turn enables you to maintain your code with ease even after we deliver the project to you.
---
Tools
We use JAVA to code for native Android.
Allocation
Web Developer
Although many people do not get to see this part, the web development piece forms the heart and soul of your project. It is the single most important aspect of your entire project. Thats why some of our best developers work on this part. For a chat application we use Erlang and ejabbered as the chat engine. This is exactly what What's App also uses.
---
Tools
We develop web backend systems on Node Js, Angular Js, Express Js, Sails Js and a whole lot of other Js tools.
Allocation
Tester
Testing of the application starts right from the time the API's are developed. Our testers also test for usability, functionality, performance and scale. All test cases and results are shared with the client via our collaboration tools.
---
Tools
Our testing process us usually manual for small projects. Our choice of automated testing and unit testing depends on the project scale.
Allocation